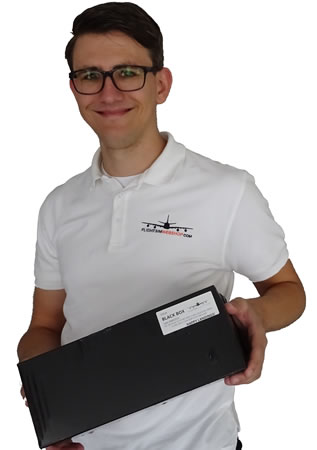 Almost everyone does it: looking up when a plane is flying over. Whether you hear the characteristic sound of a small propeller driven aircraft or the noise of the turbine engines of the big airliners, aviation does something to you.

Sadly, not everyone can fly. Luckily, since 1977 there have been several flight simulators that allow you to fly at home, comfortably in your own chair. With software like Flight Simulator X, Prepar3D, X-Plane or Digital Combat Simulator, it's possible to see the world from the sky out of your favourite cockpit.

Flight simulation is for many a hobby and passion. And we feel the same about this.
Many of the products we sell in our webshop are also tested by us. We're not only sellers of flightsim gear, but we are also critical consumers. That's why we know the products we sell and that's why we can provide good solicited (and sometimes unsolicited) advice.

Experience in aviation, experience in ICT and a lot of product knowledge are a good basis for an even better service. Clear communication, no hassle on product returns and good support in case of problems. This is what we expect from a shop, so that's what FlightsimWebshop stands for.
- FlightsimWebshop
Europe's Flightsim Experts